Lufthansa are giving you off your next flight up to: 20 EUR
Download your voucher code now and redeem it against your next Lufthansa flight. Why not discover amazing Florida, Mexico or Panama?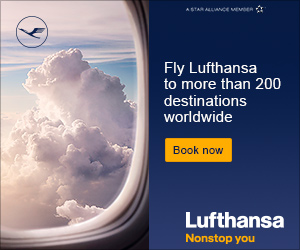 Conditions:
Vouchers are only valid for itineraries where all flights are operated by Lufthansa and Lufthansa City Line.
The voucher is only valid for flights departing in Germany and can only be redeemed at www.lufthansa.com.