Checkout Zoho DataPrep, Zoho Contracts Analytics 5.0 and more
We hope this article finds you in good spirits! We're excited to share what Zoho has been up to this month, and we'd like you to take a look at Zoho product updates.
Product in focus: Zoho Creator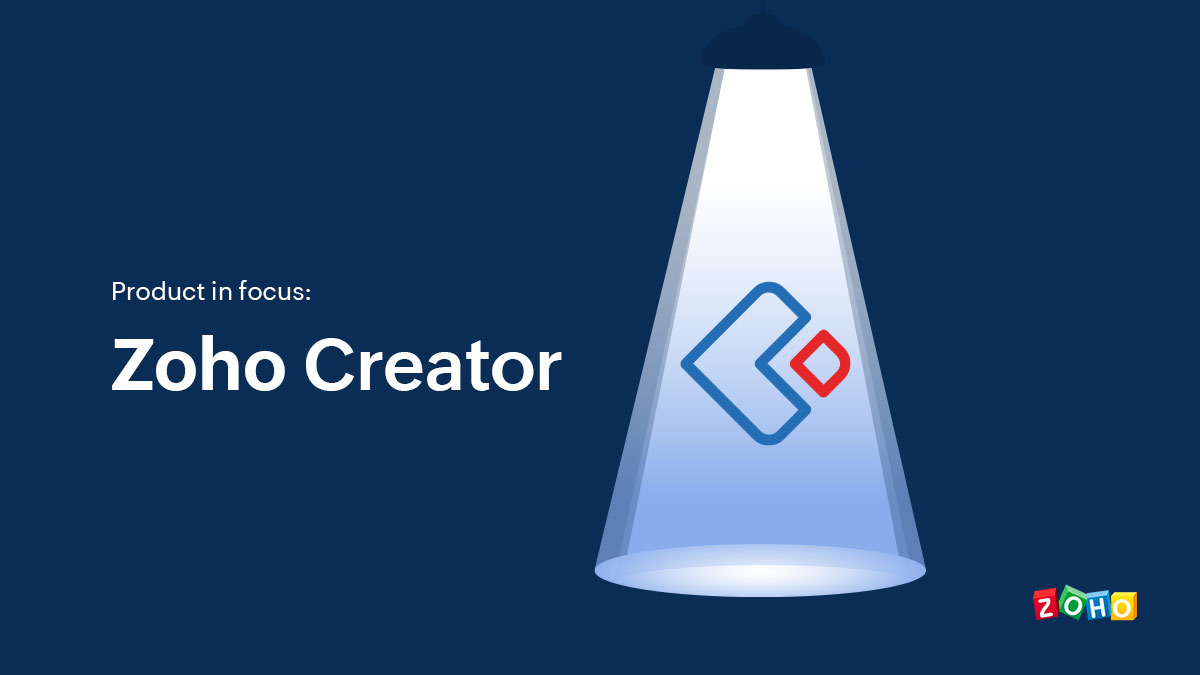 Launched over a decade ago, Zoho Creator is a pioneer in the low-code application development space, empowering businesses across industries to build multiplatform applications 10X faster, using visual development. Over 13,000 customers across the globe, including Marriott, Amazon, MTN, Saint Gobain, and more have built over 6 million applications on the Creator platform to solve their unique business challenges.
Businesses choose Zoho Creator, because they can:
Build custom applications based on their unique requirements and make changes and add features with less effort.
Automate time-consuming processes using the intuitive workflow designer and guided scripting.
Access their business app on mobile, without rebuilding for different platforms.
Access 500+ off-the-shelf integrations to integrate all their core business systems.
Provide personalized logins personalized logins to customers, employees, and business partners and more!
To ease the workload of legal teams, we're excited to introduce Zoho Contracts —a contract lifecycle management (CLM) software that facilitates better and more efficient legal operations while running business. With this new feature-rich platform, customers can efficiently streamline their contract lifecycle, improve governance, mitigate business risks, ensure cross-function integrations, and much more.
Zoho DataPrep, helps organizations prepare data by automatically identifying errors, discovering data patterns, and transforming data without the need for any coding. We're happy to announce that Zoho DataPrep is now out of beta and offers many more enhancements and features! Learn more about how users can quickly put their data to use with advanced AI-based intelligent suggestions and transformations.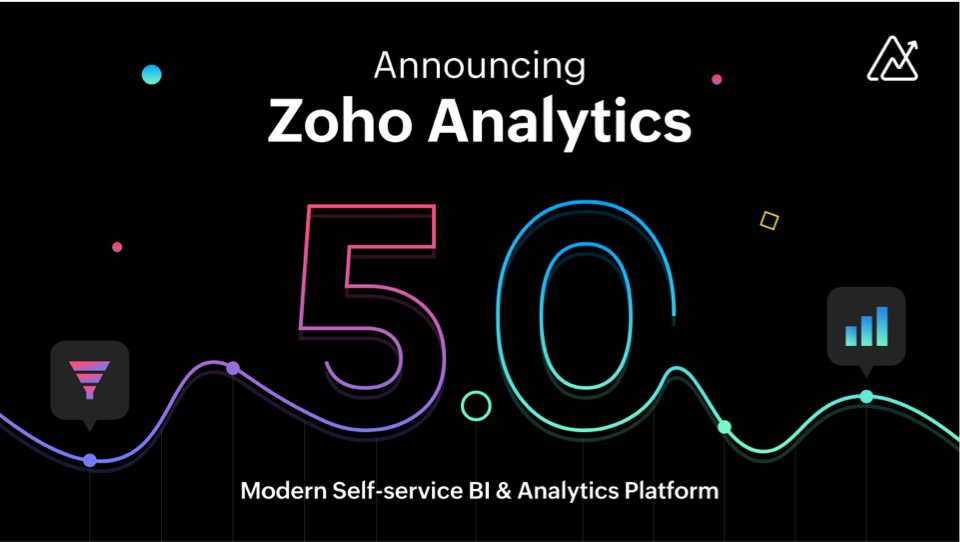 After more than a decade-long journey, our team at Zoho Analytics is still hard at work introducing new functionalities for businesses. We are thrilled to announce Zoho Analytics 5.0. Some key highlights are:
Zoho DataPrep
Businesses can employ AI-powered data preparation and cleansing with Zoho DataPrep inside Zoho Analytics. It lets users integrate, model, clean prepare, enrich, and organize data easily!
Augmented analytics
With Ask Zia, businesses can get insights by conversing through an immersive chat-like interface. With Zia Insights, our ML-powered AI assistant, one can even get contextual and automated insights in the form of narrations, with zero interactions.
Data storytelling
After having the insights, presenting them the right way is equally important. And for that, we've tightly integrated with Zoho Show, so users can create beautiful presentations with seamlessly embedding analytical insights. We have web portals to enable users to design and build high-quality analytics portal. Check out all the latest updates in Zoho Analytics 5.0!
Product Updates
Sign
Zoho have introduced a bunch of new updates to make collaboration easy and secure. Document sharing enables users across the organization to access and track the documents shared with them. Share template helps create segmented access and prevents templates from being readily accessible to all users upon creation. And the USB Signer app on Windows enables users to digitally sign documents using a USB token!
Assist
Zoho Assist now integrates with Zoho CRM, enabling users to provide remote support and screen sharing options from their CRM. After adding Assist from the Zoho Marketplace, users can select a contact/lead and schedule or start a session instantly. Additionally, Zoho Assist now facilitates easy communication with their VoIP feature. Technicians now have the option to switch to phone calls, provided they have the customer's contact number
People
Zoho People has a new Leave Grant feature that allows organizations to do away with rigid leave policies and accommodate special leave requests that are not part of their usual time-off benefits. Customize paternity leave, COVID-19 recovery leave, and more!